The first passenger train arrived at Llangollen in 1862 but at that time the station was further down the road towards Wrexham (Mill Street) near where the River's Edge Hotel stands today. Before this, the nearest station was Whitehurst Halt near Froncysyllte (locally known as Y Stesion Tŷ Coch). At that time the major hotels ran a 'taxi' service from the station to Llangollen and it was to this station that George Borrow, the author of 'Wild Wales' arrived in 1854.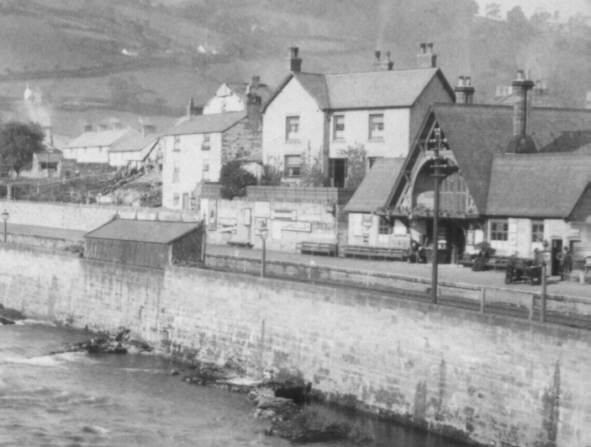 There was much argument over the route of the new railway with numerous public meetings and letters of protest appearing in the local newpapers during the 1850s. The chief engineer of the Llangollen railway was Henry Robertson, a highly influential local man who also owned a nearby ironworks and no doubt had much to gain. The work took much longer than expected, despite the employment of huge numbers of labourers, who even worked on Sundays, much to the disgust of many people. To be fair they were also effected by a very bad winter of 1860/61 which for a time brought all work to a halt. The first goods train arrived in December 1861 and the first passengers on 2nd June 1862.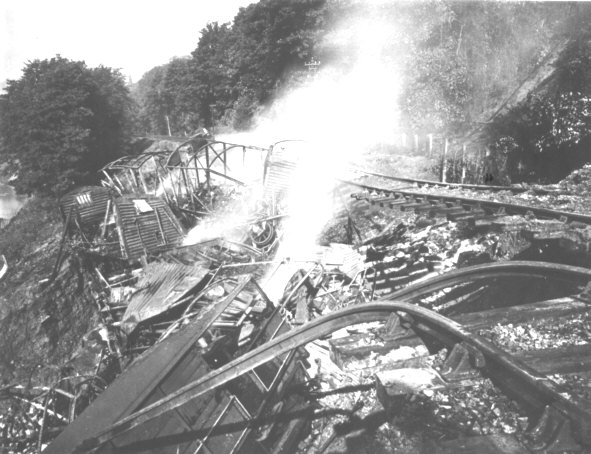 The present station at Llangollen opened in 1865 when the line was extended to Corwen and later as far as Dolgellau. Travelling to the coast at Barmouth became very popular. When the railway was extended a new arch had to be built through Llangollen bridge and at the same time a pub called The Trevor Arms was knocked down. This stood were the telephone boxes are today. The railway company later became part of the Great Western Railway Company. 1n 1953 The Queen and Prince Philip arrived in Llangollen by train as part of a tour of Wales. There are still people in Llangollen who remember travelling from Llangollen to London without changing!
The line and station closed in 1965 and for years it was left in a terrible state, falling to ruins and full of weeds. The station and the line as far as Carrog, to the west were re-opened by volunteers in the 1970s and continues to operate as a major tourist attraction.