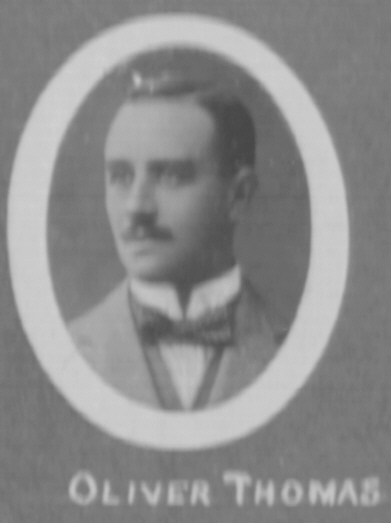 George Oliver Thomas was born in Calcutta, son of Mr and Mrs George E. Thomas. A keen cricketer he was already in the Welsh Fusiliers at the start of the war and was killed in Flanders in September 1915. He is on the Llantysilio memorial because his aunts were living at Llantysilio Hall.
An enlargement taken from the memorial
photograph of Great War soldiers,
taken by local photographer Lettsome.