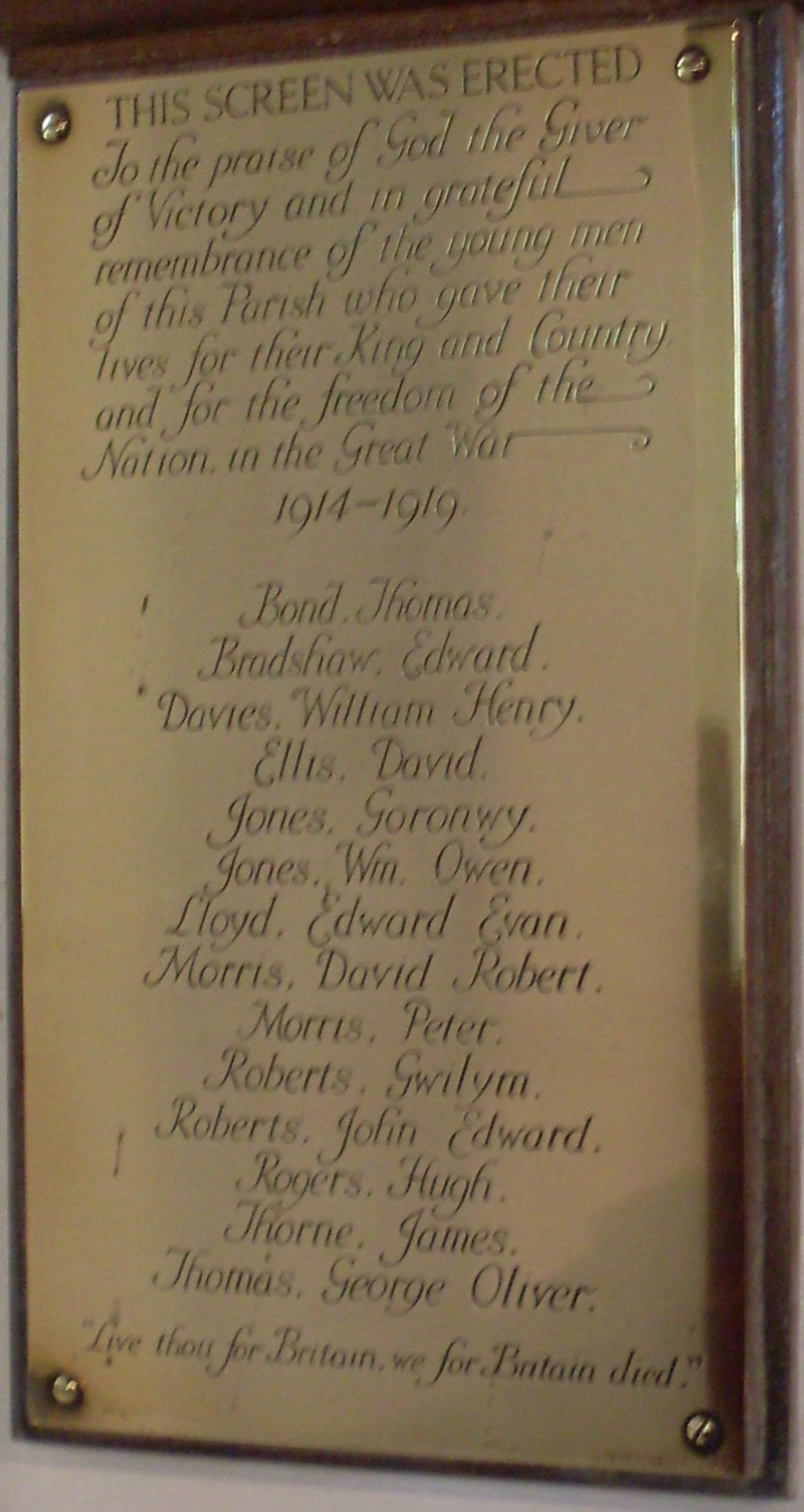 Edward Bradshaw was born in Manchester (or possibly Everton, Lancashire) in 1889/90, son of Anne Bradshaw nee Jones. His father's name is not known. Anne was widowed and re-married John Davies, and the family lived at Avondale in Llantysilio in 1911. Edward enlisted in Liverpool into the 6th Dragoon Guards (Carabiniers).
The plaque in Llantysilio Church
with Edward Bradshaw's name on.