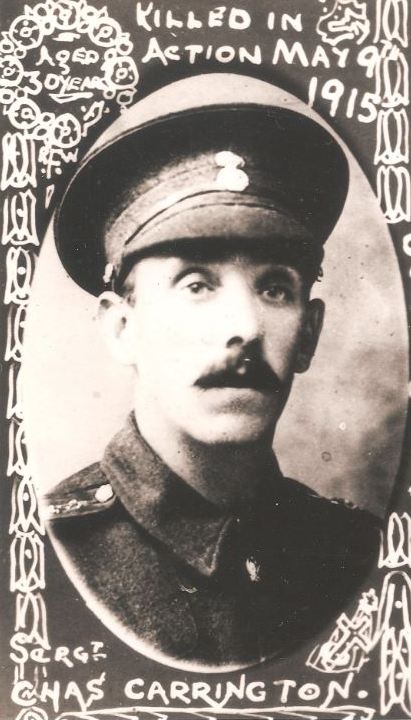 Charles Carrington served with the 4th Battalion Royal Welsh Fusiliers and died in action on 9th May 1915. Charles was interested in a military life, enlisting in the Territorial Force (the volunteer reserve component of the British Army in existence from 1908 until 1920) for four years' service on 8th July 1908, and re-enlisting for a further four years on 9th July 1912. He worked for the Ruabon Coal Company whilst serving as a volunteer reserve soldier, until he was called up for active service on commencement of the First World War.
An enlargement taken from a memorial
photograph of Great War soldiers,
taken by local photographer Lettsome.